Noel Coward Theatre Seating Plan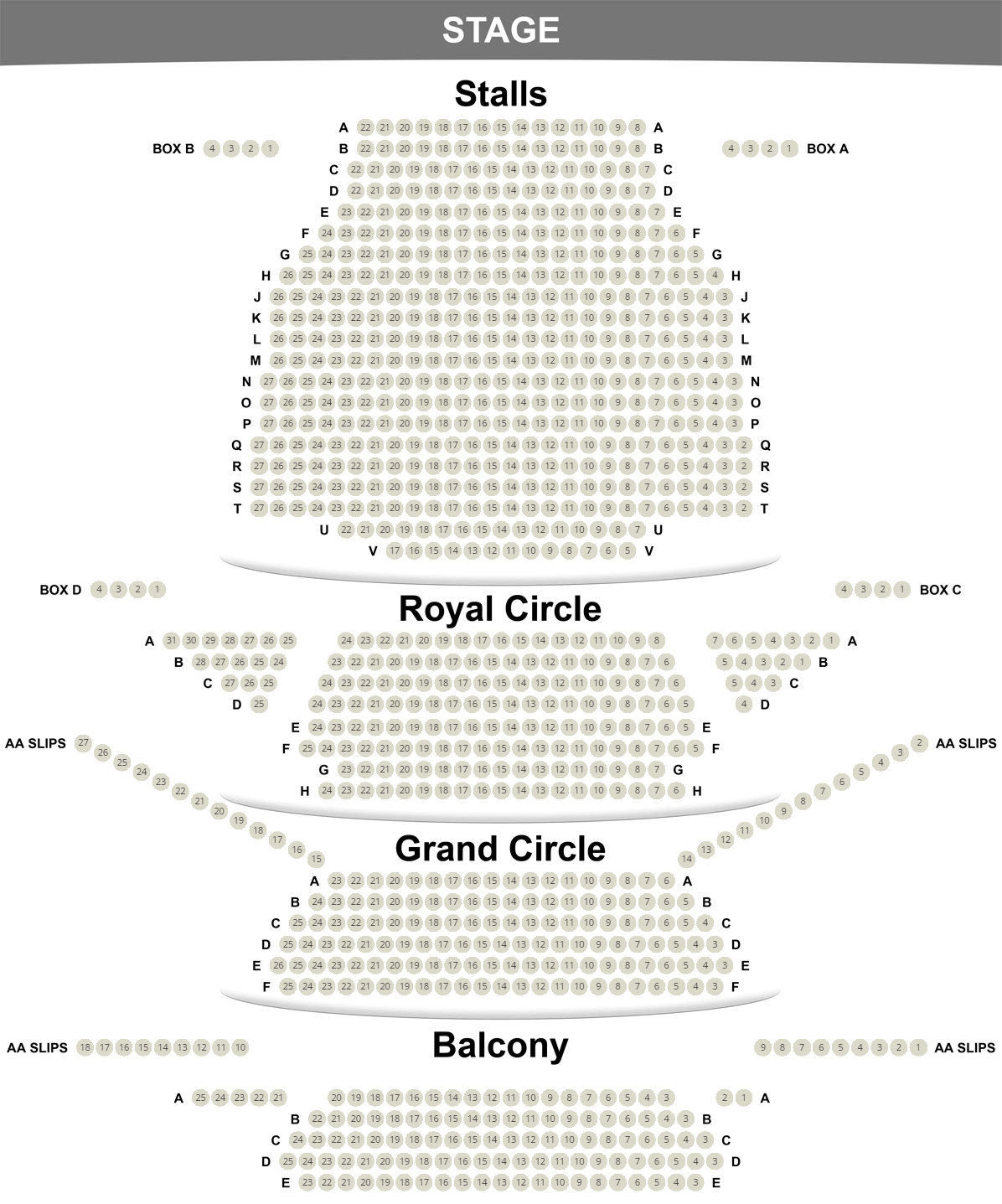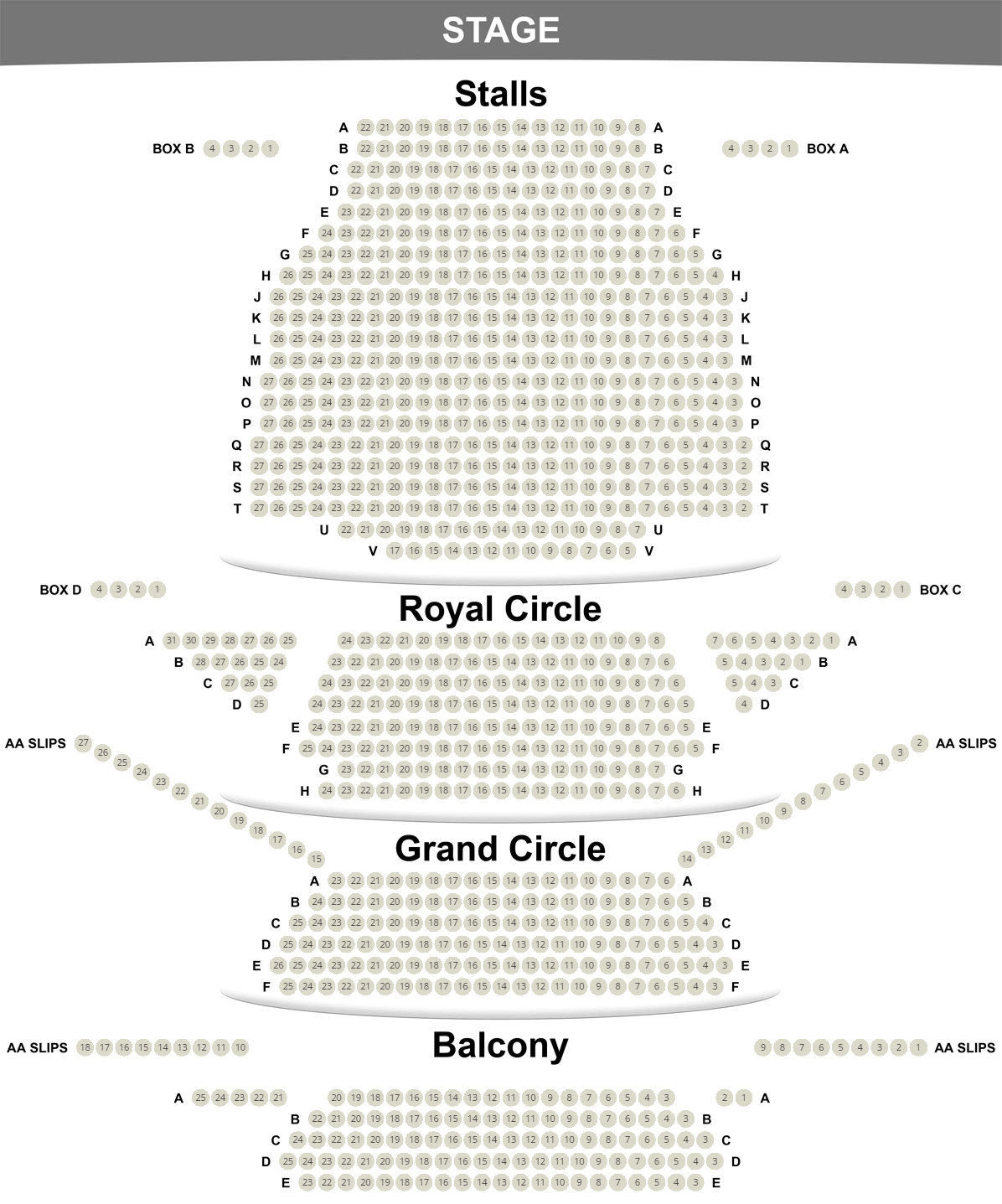 The lavish interior of the Noel Coward theatre welcomes audiences in a flourish of opulence. The venue accommodates just under 900 audience members over four levels: the stalls, royal circle, grand circle and balcony. Some areas of the auditorium give excellent views to the stage but this counteracted by others that are very poor. On the bright side it doesn't have any pillars to block your views.
The stalls
The largest seating section is the stalls, with excellent views that come at a cost. There are some cheaper tickets in the rear of the stalls but the overhang from the royal circle above obstructs the view from these seats. There is no aisle dividing the seating; instead the stalls form one narrow, deep block. The narrowness of the design means nearly all the seats sit within the frame of the stage. The extreme edges of rows give a slight side-on view of it.
The royal circle
This level is one floor up from the stalls. The seats in the front few rows of this section are some of the best in the house and offer a fully unobstructed, panoramic view of the stage. The further back from the front you go, the more the view deteriorates. The whole level consists of one large block with two small aisles on each side. Seats at the end of each row are often restricted view, too.
The grand circle
One level above the royal circle, the grand circle is located high up in the auditorium and, for the most part, views to the stage are unrestricted. The best seats are at the front of this section and are fairly priced. A steep rake gives excellent visibility over the tops of other people's heads.
The balcony
The highest level in the Noel Coward Theatre, the balcony really is up in the gods. Seats in this section do feel slightly cut off from the action on stage, but prices are usually low and a great way to enjoy theatre on the cheap.
Buy Tickets Online


From Official Tickets Agents